The Incredible Oregon Dunes Recreation Area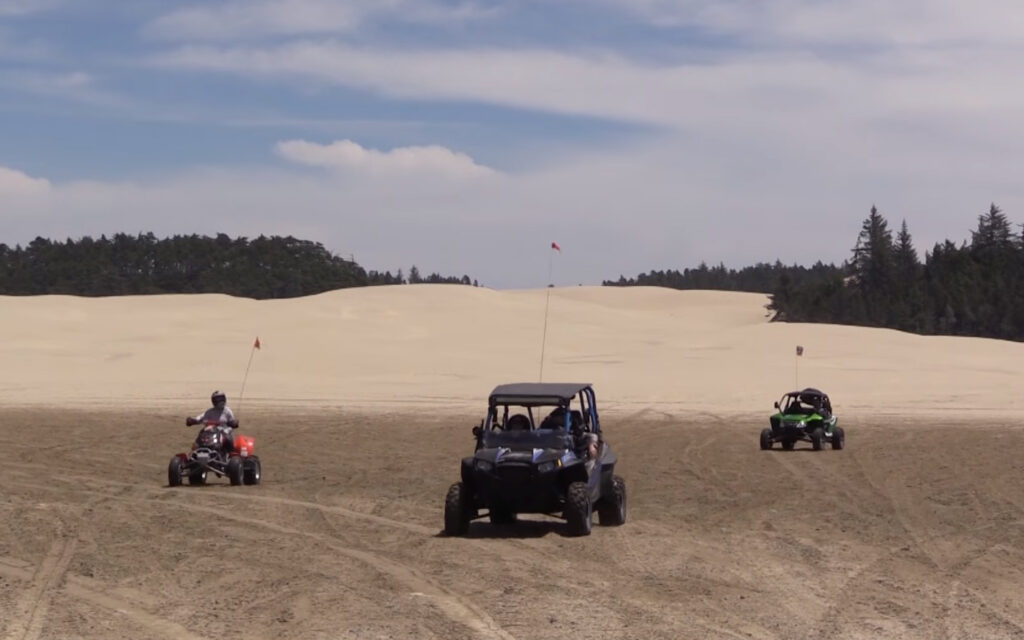 Located on the Oregon Coast, stretching approximately 40 miles north of the Coos River in North Bend to the Siuslaw River in Florence, and adjoining Honeyman State Park on the west. It is part of Siuslaw National Forest and is administered by the United States Forest Service.
The Oregon Dunes are a unique area of windswept sand. They are the largest expanse of coastal sand dunes in North America and one of the largest expanses of temperate coastal sand dunes in the world, with some dunes reaching 500 feet above sea level. They are the product of millions of years of erosion by wind and rain on the Oregon Coast. There are about 7,000 acres of sand dunes, about a fifth of the total area of the national recreation area. The Oregon Dunes National Recreation Area provides numerous recreational activities, including off-highway vehicle (OHV) use, hiking, fishing, canoeing, horseback riding, and camping. The Carter Dunes Trail and Oregon Dunes Day Use provide forest access for the disabled.
Frank Herbert's science-fiction novel Dune was inspired (in part) by the author's research on and fascination with the area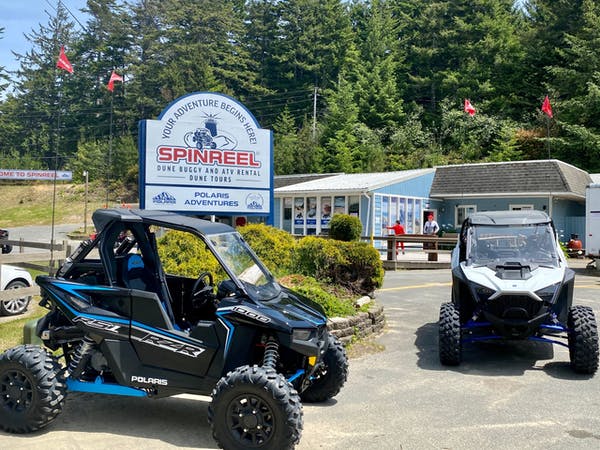 Come rent a dune buggy or ATV from Spinreel and explore all of the beautiful outdoor scenery in Oregon! You don't want to miss out on this opportunity.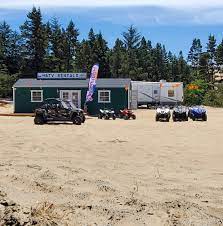 Located behind the Myrtlewood Factory on the sand. This factory is located off Hauser Depot Road just North of the bridge on Hwy. 101, 4 miles out of North Bend, Oregon. Turn left at the big Green Building. Just 8 miles from Coos Bay. You can rent by the hour or for a full day.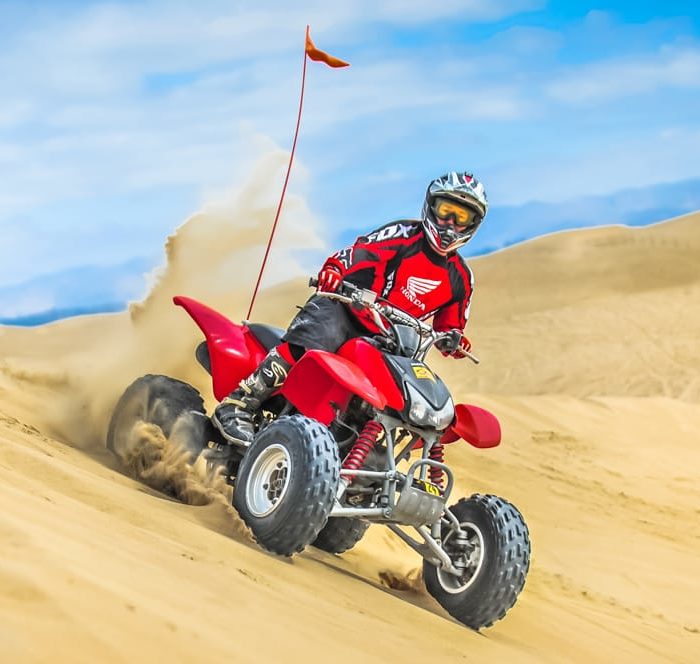 Steve's ATV Rentals has been providing rentals of ATV, UTVs, and Dune Buggies to the Oregon Dunes since 2008. Visit them online to book your adventure today.